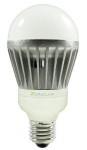 As mentioned in the news, OVEC and other environmental groups are troubled by the potential impacts of the proposed cracker plant in Wood County, W. Va. on both air and water quality, just as we are troubled by the gas fracking process as a whole.
Another troubling aspect of this proposal is the potential for another tax subsidy and give away to out-of-state corporate interests, paid for by us taxpayers and by cuts to needed social services. Should we really be subsidizing large, wealthy multinational corporations to come to our state, and if that is what they tell us they need to come here, do we really want them here anyway?  Why are we not instead focused on investing in the future and on renewable resources?
Investment in energy efficiency, which can actually save West Virginians money on their utility bills, can also create jobs.  In fact, according to Energy Efficient West Virginia, of which OVEC is a member, "A 2009 study by the University of Massachusetts-Amherst and the Center for American Progress calculates that 16.7 jobs are created for every one million dollars invested in energy efficiency. In contrast, only 5.3 jobs are created for every one million dollars invested in fossil fuels."
Renewable energy is another sector that can provide future energy and jobs, without those profits being sent out of state, while pollution is left in our communities.  A recent Carnegie Mellon report entitled, Regional Variations in the Health, Environment and Climate Benefits of Wind and Solar Generation states, "Wind and solar achieve greater health and climate benefits in Ohio, West Virginia and western Pennsylvania because in those locations they replace electricity generated by coal plants…A wind turbine in West Virginia displaces twice as much carbon dioxide and seven times as much health damage as the same turbine in California."
Why can't West Virginia then have just, fair and responsible economic development that doesn't leave our communities polluted, while sending the profits out of state?  Where is the political leadership to drive this kind of development?  Until it appears, we citizens must pushing from the community level, organizing ourselves to show that we want just, fair and sustainable economic development, development that looks toward the future.
Gas reserves will run out, just as coal is declining now.  What then?  Do we hurtle down this dirty fossil fuel road all over again, or do we get it right this time?  Real economic transition doesn't mean trading one dirty form of extraction and production for another. Investing in energy efficiency and renewable energy is much smarter for the state, for our health and for our economy.  Another handout to big, multinational corporations is the exact opposite, so let's make sure it doesn't happen!
Contact me, Dan Taylor, at 304-522-0246 or dan@ohvec.org to get involved in OVEC's renewable energy and energy efficiency work.