This year, OVEC turns 30 and we hope you can join us for our 30th Birthday Bash Weekend. After all, all work and no play makes one crabby. Come on out to celebrate, agitate, recreate, and appreciate one another. 
The weekend's events start on Friday, April 28 at 6 p.m. with our 20th Treehuggers' Ball and 30th Birthday Bash all-in-one celebration at the V Club in Huntington (more below).
Then, on Saturday, April 29, it's the People's Climate March Sister March, right here in Huntington, starting at 11 a.m. at Heritage Station. Join the event on Facebook here, and be sure to invite your friends. No need to hightail it to D.C. to show your love for Mama Earth and everyone who lives here. Let's work together to draw a crowd! 
The weekend's activities wrap up on Sunday, April 30 with an early morning bird watching walk at Green Bottom Wildlife Management Area. There's limited space for this event, so learn more and sign up now, here. 

The Deets on THB/BB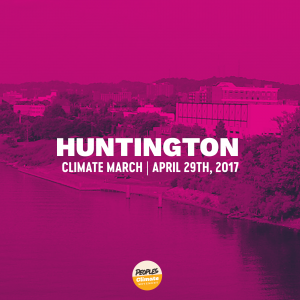 April 28, starting at 6 p.m., it's our 20th Treehuggers' Ball and 30th Birthday Bash all-in-one celebration at the V Club in Huntington. Cover charge $15. Join the event and share on Facebook.
Join us from 6-9 p.m. for a party on the patio, with some good grub and a birthday cake. (There will be no smoking on the patio during these hours.) Music will include Karen Scalf, Dos-3-Guise and Shayar*. Of course, THB/BB will include our legendary silent auction.
Post-9 p.m. acts will include Moonshine Crossing, Restless Leg String Band, and headliners Rumpke Mountain Boys, a nationally traveling, Cincinnati-based trash-grass unit. Update: The Restless Leg String Band had to drop off the bill, but we are fortunate to have the Karpet Dabs appearing. 
The V Club is located at 741 6th Ave, Huntington, WV, 25701.
Check back, because we will have updates on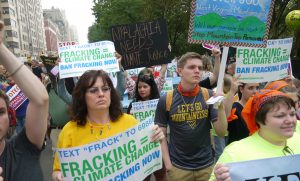 THB/BB, the Sister People's Climate March and the bird watching walk. 
Come out for the 30th Birthday Bash Weekend!  
~~~~
*Shayar wrote OVEC our very own song, I am the Earth, which you can listen to here, or see a video OVEC's Vivian Stockman made to go along with it, here. Vivian readily admits her amateur video does not do the song justice (hint: any volunteer music video whizzes out there willing to create the video this excellent song deserves?).