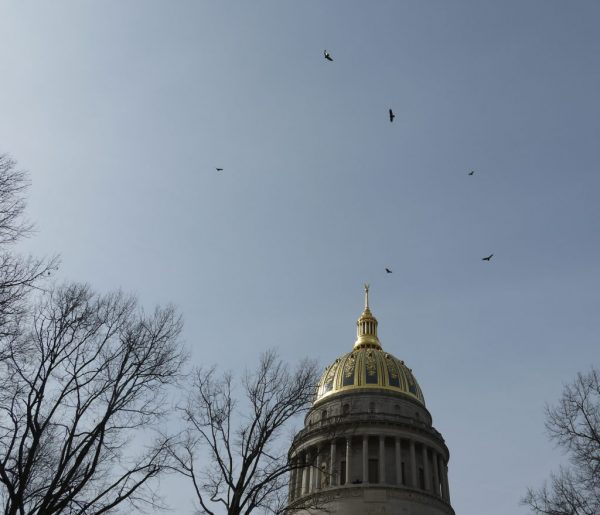 Take Action: WV Legislators Want To Hike Your Electric Bill To Subsidize Big Corporations!
This Friday afternoon, OVEC Executive Director Natalie Thompson shares some information on  bills to watch, bills that are now before the WV State Legislature.
"The Coal Bill" SB-626—This bill is a mountaintop removal bill that allows for a one-time internet publication of surface mining permits to alert county residents when a surface mine permit is filed with the DEP. Currently, these kinds of public notices should be published in a local newspaper for four consecutive weeks.
SB 626 is a very bad bill! Some hollers don't even have internet! The bill also removes the provision for permit applicants to abide by the Water Pollution Control Act.
"The Wind Bill" SB-523—This bill removes the pollution control facilities tax treatment for a wind power project. Thus, the wind power project will be taxed as a real property. Coal waste disposal power projects would continue to receive the pollution control tax treatment.
"ASH Resolution" HR-7—The resolution: "Requesting West Virginia leaders urge federal policymakers to support the identified legislation and other bills, resolutions, or policies advancing the development of an Appalachian Storage Hub." That says it all.
"Intermediate Courts Bill" SB-341—This bill establishes an Intermediate Court of Appeals for WV that could cost up to $11 million (do we have $11 million?) and is not needed by the courts system (according to our WV Supreme Court). We see it as a money making scheme that only prolongs cases that only the wealthy can afford.
We encourage you to join Natalie at the Statehouse. If you want to join her in speaking with WV Legislators, she'd love to have your company. E-mail her at natalie@ohvec.org. E-mail her with your questions, too!
---
Support WV Teachers and All WV Public Employees
Push SB 486: This bill, introduced by Senator Ojeda, would use revenue from the natural gas severance tax to fund PEIA. The bill has been assigned to the Senate Banking and Insurance Committee. The first step in moving this bill through the legislature is convincing the chairman of that committee, Senator Azinger, to put the bill on his committee's agenda. Call him at 304-357-7970, or, thanks to our friends at Rise UP, you can use this easy, online form to contact him.