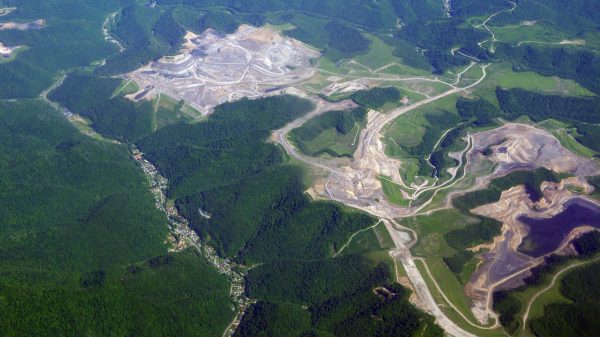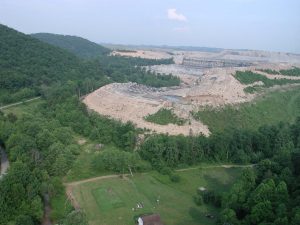 Is mountaintop removal making you or someone you care about sick? Do you have concerns that one of your relatives or friends died prematurely due to living in proximity to mountaintop removal? Are you someone who had to move because of mountaintop removal? Are you an ally of the movement to end mountaintop removal?
Please come share your story and your concerns with the National Academy of Sciences committee that is looking into mountaintop removal and its impacts on human health. The committee is holding a meeting on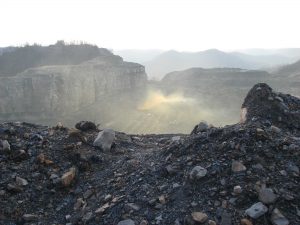 May 23 at the Chief Logan Lodge, Hotel and Conference Center, 1000 Conference Center Drive, Logan, WV 25601.
For more information, or to register to attend, email rchapetta@nas.edu or call 202-334-2766.
Update: If you wish to attend the "open session" (12:45-4:00) you needed to RSVP by Friday, May 19. However, the Town Hall forum at 6:30 requires no RSVP; opportunities to speak to the committee (3 minutes each) will be reserved at a first-come, first-serve basis. Please show up early to get your place in line!
If you need some help to get to this meeting, or for lodging, e-mail us right away! Contact info@ohvec.org ASAP.
You can also send in comments here. There will be other meetings in D.C. and one other location this summer.
On May 23 in Logan, your time to speak begins at 6:30 p.m. during the Town Hall Forum, held to, according to NAS, "gain insights and information from people living in the surrounding communities. The National Academies study committee invites community members to attend and share their perspectives on this topic. The focus of the study is people living near coal-mining areas rather than on occupational health of coal mine workers."
Earlier in the day, you may listen in on panels (the information below is still tentative).
12:45 p.m. Open Session: Welcome and Introductions Paul Locke, Committee Chair
1:00 p.m. Discussion with State Agencies
• Barbara Taylor, Deputy Commissioner of Health Protection, WV Bureau for Public Health
• Lewis Halstead, Deputy Director, WV Department of Environmental Protection
• Joey O'Quinn, Division of Mined Land Reclamation, VA Department of Mines, Minerals, and Energy
• TBD, VA Department of Health
2:30 p.m. Coal Industry Panel
• Bill Raney and/or Jason Bostic, WV Coal Association
• TBD, industry representatives
3:00 p.m. Environmental Group Panel
• Natalie Thompson, Ohio Valley Environmental Coalition
• Vernon Haltom, Coal River Mountain Watch
• Cindy Rank, West Virginia Highlands Conservancy
4:00 p.m. Open Session adjourns.
—
6:30-9 p.m. Town Hall Forum.
Background:
Pretty much as soon as we started working on the issue of mountaintop removal (MTR) in the late 90s and ever since, people living in communities near this insane method of coal mining have said it is making them sick. In 2004, for the draft environmental impact statement on MTR, we compiled people's statements about their health and wellbeing and MTR. 
As the movement to end mountaintop removal grew, people's demands that the health concerns be addressed grew, too. While politicians kept their heads in the sand, research accumulated, corroborating what residents were (and still are) saying: MTR is really bad for human health.
People have pushed copies of all the studies into politician's hands, in Charleston and in D.C. Folks have educated one another. Legislation, the ACHE Act, has been drafted. Rallies have been held. One of them, The People's Foot, finally struck a chord, as reported in an August 2016 report in the Charleston Gazette. The article states that an "expert team being appointed by the National Academy of Sciences will examine a 'growing amount of academic research' that suggests 'possible correlations' between increased public health risks for Appalachian residents and living near mountaintop removal coal mining."
The article also noted: "The federal scientific effort also comes after West Virginia Department of Environmental Protection Secretary Randy Huffman surprised citizen groups in March 2015—on the eve of a protest planned at his agency's headquarters—by publicly saying that the health studies needed to be more closely examined by regulators, and the commitment less than a week later by Huffman and state Public Health Commissioner Dr. Rahul Gupta for a review of the issue."
The Beckley Register Herald reported that the $1 million study "will take two years and comes at the request of the WV DEP."  It was citizen pressure that brought DEP to finally make that request. 
Keep up the citizen pressure! Come out May 23 in Logan, or come to one of the other upcoming meetings in other states, or send in your comments.