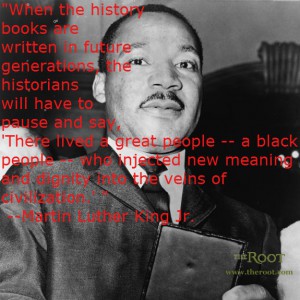 Monday, January 19 is Martin Luther King, Jr. Day. The Martin Luther King, Jr. State Holiday Commission is hosting events in Charleston, WV. For details, click here.
In Huntington, WV, OVEC will again team up to march with the Cabell-Wayne Branch of the NAACP. We assemble at 4:30 p.m. at the 16th Street Baptist Church at Elm Street and 9th Avenue in Huntington. At 4:45 p.m. we march to the Joan C. Edwards Theater (Marshall University Campus),where starting at 5:30 p.m., events include a recitation of Dr. King's "I have a dream" speech. Music and will include a performance by the Praise Team dance group.
Over in Ohio, veteran and OVEC member Dennis Lambert will be the keynote speaker for the Martin Luther King, Jr. Day celebration hosted by the Southeastern Ohio NAACP Branch that serves Gallia, Jackson and Lawrence Counties. The celebration is free and open to the public, and will take place at Paint Creek Regular Missionary Baptist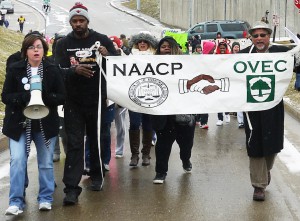 Church, 833 Third Ave., Gallipolis, Ohio at 1 p.m. on Monday. Learn more here.