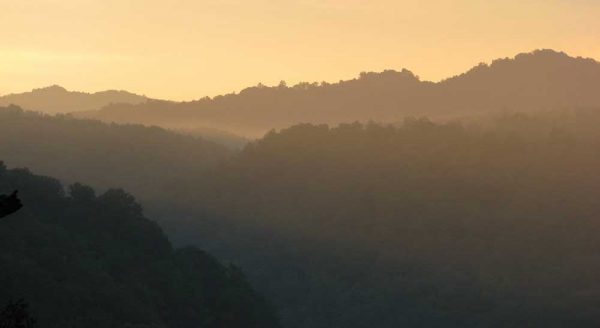 International Mountain Day 2016 is December 11, and that's a fine reason to show West Virginia's mountains, among the oldest mountains on earth, some love and respect. 
The United Nations General Assembly designated December 11 International Mountain Day:
As of 2003, it has been observed every year to create awareness about the importance of mountains to life, to highlight the opportunities and constraints in mountain development and to build alliances that will bring positive change to mountain peoples and environments around the world.
This year's theme is Mountain Cultures: celebrating diversity and strengthening identity: 
The concept of traditional heritage, culture and spirituality is intrinsically linked with peoples' livelihoods in the mountains, where it is often traditional lifestyles that determine the way people make a living and subsist. Many mountain areas host ancient indigenous communities that possess and maintain precious knowledge, traditions and languages.
One of the key messages of this year's celebration of mountains is that mountains provide 60-80 percent of the world's freshwater— without which sustainable development that aims to eliminate poverty and hunger would not be possible.
This 2016 fact sheet outlinse the main challenges and opportunities regarding cultural diversity, sustainable tourism and mountain protected areas in mountains. It presents three case studies from Bolivia, Kyrgyzstan and Bangladesh. 
On and around December 11, events will take place around the world to mark International Mountain Day.
A Norwegian foundation, GRID-Arendal, has been tasked with editing a UN Environment Programme (UNEP) report on waste management in mountain regions, which includes a focus on mines and the waste and environmental impacts of mining.
The report includes a case study in the mining chapter on mountaintop removal coal mining in the Appalachians. One of OVEC's photos (made possible by a flyover with SouthWings.org), below, will be used in the report.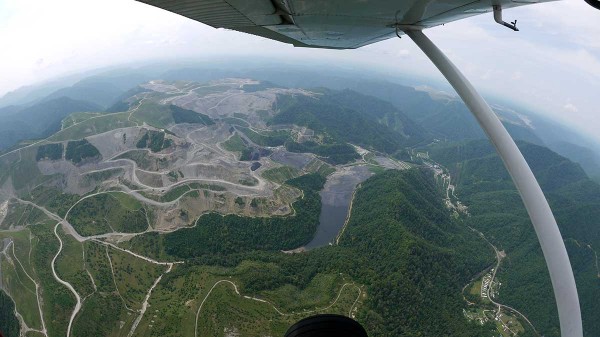 In you know anybody in Vienna, Austria, send them on over to the free event where this report will be released on December 12. It looks to be quite an event, with panelists, a photo exhibit, and a film: