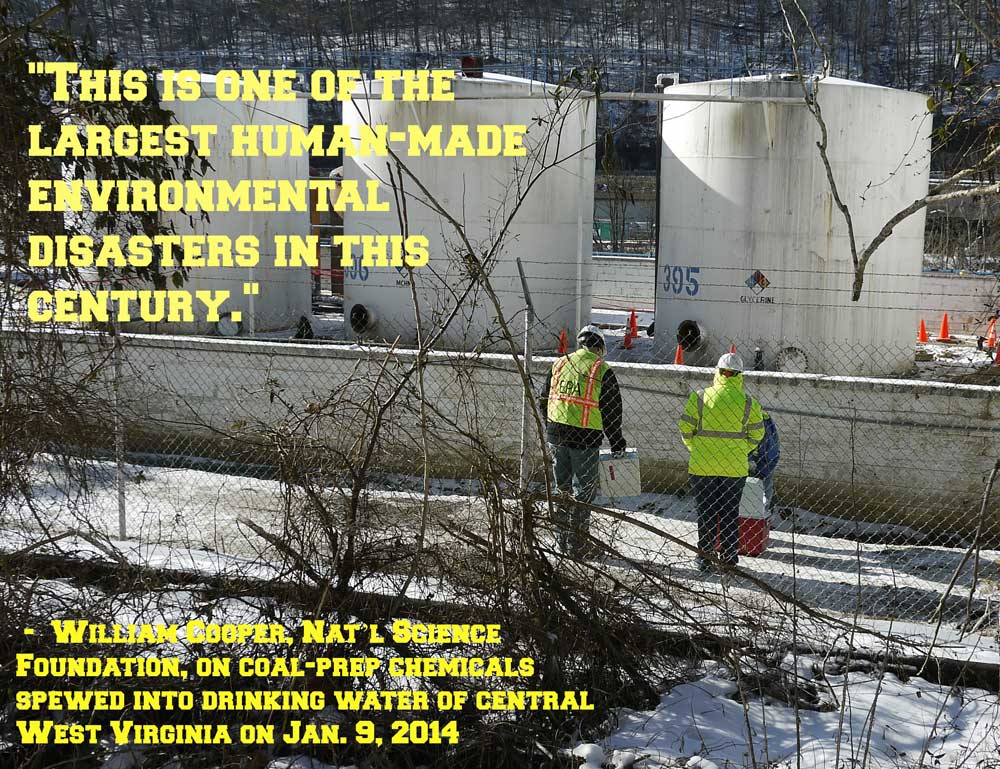 Remember the #wvwatercrisis #wvchemleak! The entry below is from an e-mail Maya Nye sent to the WV Water Roundtable list-serv. 
Sentencing for the Freedom Industries executives who plead guilty commence on Monday, February 1. Here are 3 things you can do to encourage justice in this case:
Show up! Show the judge that victims still care. (Court the dates and details below.) The judge may ask for testimony. If he does, tell him you want to see him award restitution.
Write letters to the judge you want him to seal the water pipes, not the record. (Deliver your letter by Monday before noon.)  
Freedom executives are attempting to seal the records in the case,as explained in this article by Ken Ward Jr. in the Charleston Gazette-Mail. Tell the judge you want to seal the water pipes, not the record. Tell him you want restitution to support important community projects that were abandoned in the bankruptcy suit.  Follow the links for sample letters from PCACS and OVEC.  The Freedom executives should not be allowed to walk away with lots of money in their pockets when the community still needs to implement Chemical Safety Board recommendations to prevent chemical releases and a safer water system.
Inform your friends and family and have them show up and write letters too.
Mon, Feb. 1
2:00 PM
2:14-cr-277
USA vs Robert J. Reynolds
Sentencing
2515-Johnston
Tue, Feb 2
2:00 PM
2:14-cr-264
USA vs Charles E. Herzing
Sentencing
2515-Johnston
Thur Feb 4
2:00 PM
2:14-cr-275
USA vs Freedom Industries, Inc.
Sentencing
2515-Johnston
2:30 PM
2:14-cr-276
USA vs Michael E. Burdette
Sentencing
2515-Johnston
ALL hearings are at the 
Robert C. Byrd U. S. Courthouse
Suite 4000
300 Virginia Street
Charleston, WV 25301
Details are available here.