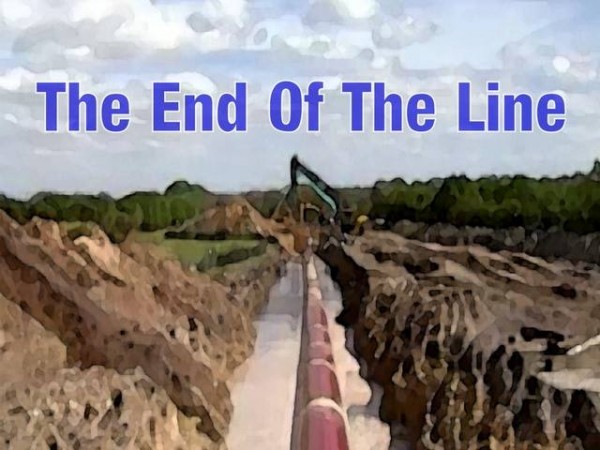 Join us!
What: OVEC Film Night: The End of the Line ~ Free
When: 6:30 p.m., Friday, November 13
Where: West Edge Factory, 1040 Vernon St, Huntington, WV, 25704.
With deep, unconventional Rogersville Shale oil and gas drilling and at least seven major proposed pipelines posing new threats to water, air and soil quality in West Virginia, we think it is a good idea to remind ourselves that we can protect our communities with organized resistance.
To that end, we are hosting a free screening of The End of the Line at 6:30 p.m. on Friday November 13, at the West Edge Factory, 1040 Vernon St, Huntington. Refreshments will be served.
Come on out to see this inspiring film about how our neighbors in Kentucky took on a proposed pipeline and won! We'll share information about the threats we face and what we can do to address those threats by building people power.
The Rogersville field underlies Cabell, Wayne, Putnam and other southwestern counties; there are already at least three "test wells" permitted in these counties. Rogersville tests well are about 15,000 deep. The field also underlies a large swath of Eastern Kentucky, where some production well permits have already been granted.
The pipelines would originate in the Marcellus Shale region of the state and would carry gas out of the state to the East Coast. Much of this gas and its component byproducts may then be exported to other countries. Marcellus wells are about 5,000 feet deep.
The End Of The Line follows the grassroots resistance to the recently defeated Bluegrass Pipeline in Kentucky. Sellus Wilder, the filmmaker, wants this film to inspire other communities to recognize that it is possible for grassroots efforts to overcome seemingly impossible odds. Viewers will see some of the tactics and strategies that worked for pipeline opponents in Kentucky.
Help spread the word! Join the event on Facebook here, and invite your friends and neighbors. Here's a flier you can print and post in friendly places: