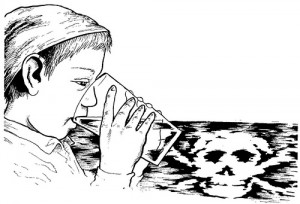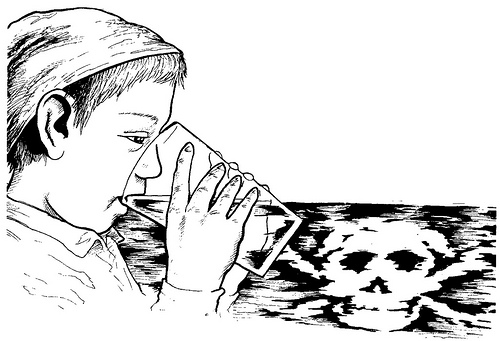 Questions that I've been asking myself lately are, "Who are the companies that are treating the waste water from the fracking process? Who are the corporate players getting in on on this new and lucrative business due to the Marcellus Shale gas drilling boom?" You don't hear much about these shadowy companies, and maybe for good reason on their part.
So, let me introduce you to Veolia. In 2002, the massive and financially troubled Vivendi Universal empire set up Veolia to serve as the umbrella brand for its water, environmental services, energy services and transport divisions. The smokescreen of the spin-off and new name did not put an end to the company's long reputation for graft and corruption. In 2002, one CEO was convicted and fined millions of dollars for fraud by the U.S. Securities and Exchange Commission. Corruption, bribery and embezzlement appear to be part of Veolia's corporate culture. Veolia recently disclosed accounting fraud amounting to $120 million in the U.S. from 2007 to 2010.
Yes, this is a giant corporation, which does many things! But, how many of them do they do well? That is the important question West Virginians need to ask.
All little digging reveals loads about Veolia, including its union-busting reputation, its support for Israeli apartheid and environmental catastrophes of all types. For instance, Veolia Transportation was in the news October 8, for a labor dispute with 700 school bus drivers in Boston. The company suspended five leaders of Steelworkers Local 8751.
Veolia is also known as the world's largest water privatization company, infamous globally for profiting at the expense of the environment and the public. Worldwide consumers of Veolia's privatized water have complained of high prices, poor service, limited oversight and the discouragement of water conservation efforts in their communities.
According to Global Exchange, "Veolia settled out of court when sued under the Clean Water Act for dumping more than 10 million gallons of wastewater and untreated sewage over a five year period into the San Francisco Bay after creating an inadequate improvement project."
Global Exchange chronicles a slew of other bad actions from Veolia, including:
Burley, ID: In 2009, after cancelling its wastewater contract with Veolia, the city had to make thousands of dollars in repairs to the treatment plant because of the company's neglect and poor maintenance.
Indianapolis, IN: Veolia has been sued for breaking state contract law, and for overcharging 250,000 residents. Non-union employees have had pension, healthcare and benefits cut $50 million over the 20-year contract. With the second worst drinking water in the country, a grand jury has subpoenaed four Veolia employees for allegations of falsifying water reports amid accusations by city and county officials that Veolia was skimping on staffing, water testing, maintenance and chemicals.
Meadville, PN: The Department of Environmental Protection (DEP) fined Veolia ES Solid Waste of Pennsylvania Inc. $160,278 for violations related to vehicle licensing and failing to abide by the terms of its permit and more than $11,200 for residual and municipal waste violations amid complaints a Veolia truck driver drained an estimated 100 gallons of dilute coolant and rust preventative into a storm drain leading to the Driftwood Branch of Sinnemahoning Creek.
Globally, activists have raised concerns over Veolia's work in Israel, which has consisted of among other things, building a light rail through occupied territory in the West Bank, in possible violation of international law.
Veolia's France-based water and wastewater services company now has began management of Consol Energy's water treatment facility near Mannington, WV. The facility treats water from Consol's Blacksville #2, Loveridge and Robinson Run mining operations.
Veolia has ideas on how to use acid mine drainage (AMD) water to make fracking fluid for injection into shale buried beneath West Virginia.
Is this really a good idea for West Virginia? is this a safe technology? How well, currently, is the (AMD) water being treated? As the gas boom continues, how well the company handle this process in the future? Who will watchdog the company?
This mega-corporation with a checkered history is certainly a company to keep our eyes on. We must defend our water from big polluters and corporate malfeasance, and we here at OVEC are committed to do that by helping to build organized communities with empowered voices willing to fight for their water.