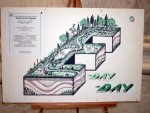 Tomorrow, Tuesday, January 26, is WV Environmental Council's annual E-Day at the WV State Capitol. Load of WV environmental groups will have informational tables under the Golden Dome. You know OVEC will be there!
Dig out from the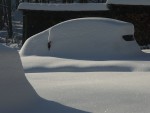 weekend winter storm and come connect with folks working on environmental issues in West Virginia. Learn about the issues facing us this legislative session, and go forth and lobby.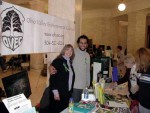 Note that the State Capitol now has security checkpoints in places. The public can only enter at through the main entrance of the West Wing across from the WV Culture Center or the main entrance of the East Wing along California Avenue. The security checkpoints are open from 7:45 a.m. to 5:30 p.m. Monday through Friday, 10 a.m. to 5:30 p.m. Saturdays, and noon to 5:30 p.m. Sundays and holidays.
After E-Day, come to the Green Jam at the Empty Glass from 6:00 to 9:00 p.m. Musicians at the Green Jam will include That High Country Revival, Andy Park, Chet Lowther, and others. Of course, there will be delicious food. Contributions at the door are much appreciated; they'll benefit the WV Environmental Council and the lobby team.