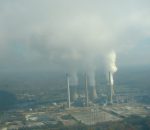 Update: Take easy e-action here.
The goal of EPA's Clean Power Plan for Existing Power Plants is to reduce carbon emissions from power plants, which are the nation's largest source of such emissions. By 2030, the plan should cut carbon emissions from the power sector 32 percent below 2005 levels.
States may develop their own State Implementation Plans, adopt model state plans developed by the EPA, or have a Federal Implementation Plan imposed.
West Virginia Feasibility Study
During the 2015 Legislative Session, the legislature passed House Bill 2004, requiring DEP to study the feasibility of a state plan.
This study needs to include an analysis of the potential impact to the state, its people and its economy. The DEP must submit a report detailing the study's findings to legislators 180 days after finalization of the rule. That 180-day deadline started Oct. 23, the day the plan was published in the federal register. The feasibility study is due to the Legislature by April 20, 2016. 
If a state plan is deemed feasible, the next step would be for the WVDEP to draft such a plan and submit it for Legislative approval prior to its submission to the EPA.
DEP is seeking public comments and information that would help with development of the study. Comments will be accepted through December 31, 2015.
Comments/information can be emailed to dep.comments@wv.gov or sent via the mail to:
Clean Power Plan Study Comments
West Virginia DEP
601 57th Street SE
Charleston, WV 25304
What to Say to DEP?