Ohio Valley Environmental Coalition
Action Alert


Supporting Organized Voices and
Empowered Communities Since 1987
 

Oct 30, 2019

View / Comment Online
January 4, 2020 Update: You did it! Thanks to contributions from folks like you, we raised the $5,000 needed to meet our #WVProDemocracy match. Actually, we more than made it. We raised $7,380! Thank you!
Tired of being ghosted by politics as usual?
It's spooky when politicians rely on campaign contributions from big money ghouls, so let's exorcise big money from our elections!
We can do that with people power, the kind of people power we find in the WV Citizens for Clean Elections. We are working to restore health to our democracy, to clean up elections and assure that our courts are fair and impartial. But it takes money to fight big money.
Right now WVCCE has an opportunity to receive an additional $5,000 for our work if we can raise $5,000 from people like you by the end of the year.
Will you pitch in to support the #WVProDemocracy campaign?
You can donate online at ohvec.org/donate or by sending a check to:
OVEC*
PO Box 6753
Huntington, WV 25773.
(Please be sure to include "WV Pro-Democracy Match"
in the comments or memo/for line.)
*OVEC is serving as a fiscal agent for this project.
Please do help out! Voters shouldn't be scared away from voting and our democracy shouldn't be in the claws of special interest hell hounds howling so loud that politicians can't hear ordinary people!
Another way to help is to make certain you and your friends sign this petition to members of the WV Legislature asking them to join you in supporting our Pro-Democracy, Anti-Corruption Platform.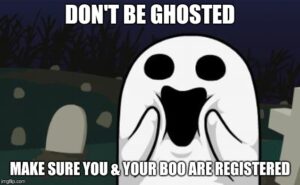 One more thing: please make sure you and your boo are registered to vote in the 2020 elections. In May, West Virginians head to the polls to vote for an unprecedented three out of five Justices on the WV Supreme Court of Appeals. Visit GoVoteWV.com to check or update your registration status.