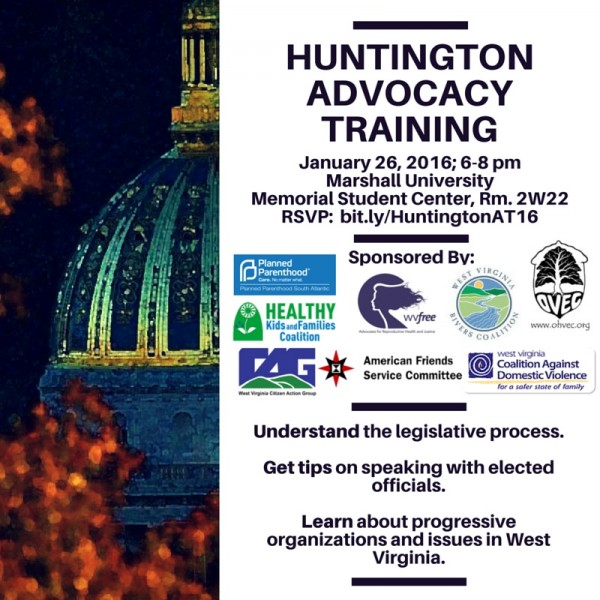 Come learn how to be a citizen advocate. Why? Because change only happens because of people who care. Plus, this free training comes with free snacks.
You might be too cynical to believe it, but legislators really do respond when people come to talk to them about their issues: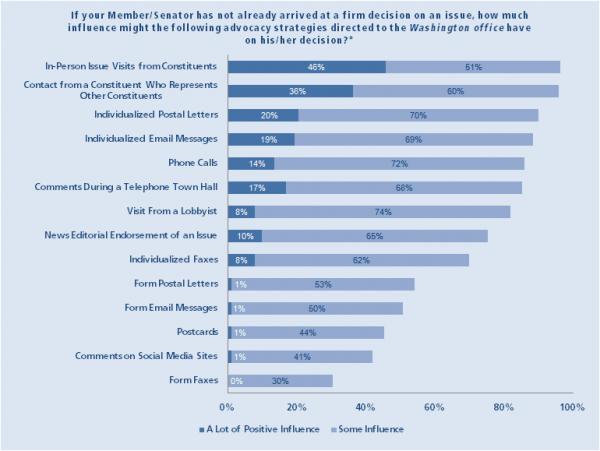 While the above chart is about Congress, the same applies for our state lawmakers. 97 percent of Congressional staff say that in-person issues visits from Constituents influence policymakers, with 46 percent reporting it has a lot of influence.  (Source: poll of more than 250 congressional staff by the Congressional Management Foundation.)
So come on out to learn more about the legislative process, get tips on speaking with elected officials, and learn about progressive organizations and issues in West Virginia. Most importantly, learn how to speak up on issues that matter to you. Bring a pen and a friend.
We promise–this is going to be fun!
Charleston training: January 14, 6-8 p.m., 1114 Quarrier Street, 3rd Floor Conference Rm.
Morgantown Training: January 20, 6-8 p.m., WVU Mountainlair, Hatfield's B
Huntington Training: January 26, 6-8 p.m., MU Student Memorial Center, Rm. 2W22