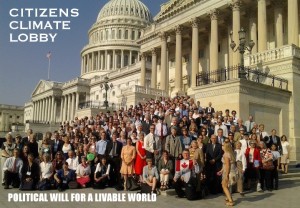 Today, eight concerned West Virginians who are members of the Citizens' Climate Lobby head to Washington, D.C. to express their concerns on climate change. Help them out: Please call your congressman and senators today to express your own concerns about climate change.
Making the call only takes a few minutes and this link makes it easy.
Your calls will big help to the group's Tuesday meetings with our legislators.
Please ask your family, friends and neighbors to make the call, too.
Need a little background for the call? Report: Carbon Dioxide Levels Are Set to Pass 400ppm—Permanently
West Virginia's Birthday Today
Today is West Virginia's birthday, so make the call, as a present to our state.
And, if you are in Huntington, come celebrate our state at OVEC's West Virginia's Birthday Bash, from 6 -8 p.m. at our main office, 725 14th St. W., Huntington, WV 25704. Most likely, climate will be a topic of conversation. Join and share the event on Facebook here.
Celebrate 153 years of West Virginia statehood with cupcakes and refreshments. We'll screen the Smithsonian Channel's "Aerial America" episode about West Virginia and have a group discussion about the environmental and economic future of the state. And you will have the opportunity to learn more about some of OVEC's work in the state.
Guests are also encouraged to bring their own refreshments to share. Hope to see you and  your friends there.