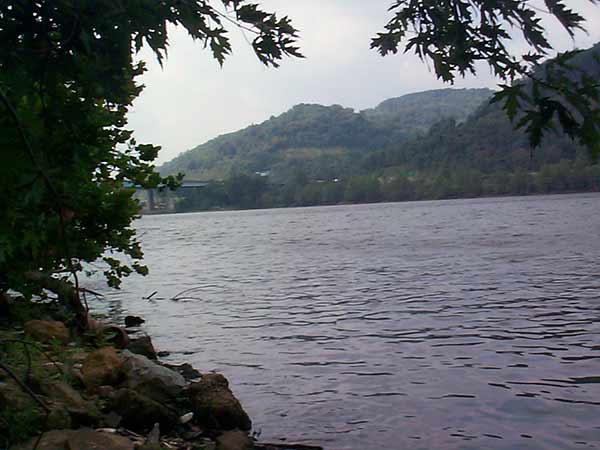 Attention: anyone who boats, fishes, or swims  in, and/or drinks tap water out of the Ohio River: While working on final tax preparations, please consider sending some comments to ORSANCO on your water quality! This could be much more valuable to you than your tax refund, (although that's important, too), and a lot less costly than a tax bill. Same deadline, though – April 15. 
See more information about the current Ohio River pollution control standards proposal, and how to make comments on it, here.
Recently, there have been three well attended public hearings, and citizens' comments have been overwhelmingly in favor of keeping and enforcing the current pollution control standards throughout the Ohio River watershed. More comments, however, would be a good idea. There were a total of 6,000 public comments on the last pollution control standards proposal; we need to equal or surpass that number now. You can read OVEC's official comments and those of OVEC volunteer, Randi Pokladnik here.
Rich Cogan, the current chairperson of the ORSANCO Watershed Organizations Advisory Committee, (OVEC is a member organization), said this after attending the Cincinnati area public hearing: 
"The strongest common comment from speakers was concern about the voluntary aspect of state adoption of ORSANCO PCS, and the resulting possibility of a state adopting a weaker standard that could negatively impact down river states and users." 
Here are some media reports from the public hearings:
From the 4/1 Pittsburgh, PA hearing:
From the 4/4 Evansville, Indiana hearing: 
Lloyd Winnecke, Evansville Indiana's Mayor, issued a comment letter, which included this quote:
"Pollution control standards along the magnificent Ohio River should… not be voluntary. Ideally, all states along the river would modify their quality and permitting controls in order that the ORSANCO standards can be employed."
Preceding the 4/8 Cincinnati, OH hearing:
There's still time! Send a comment to ORSANCO, by April 15th!
If you need help, contact me,  Robin Blakeman