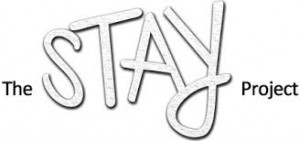 The STAY Project (Stay Together Appalachian Youth) has created a full-time staff position in the region. This position will expand STAY's capacity to coordinate trainings, leadership development opportunities, and resources to build community for Appalachia's amazing youth.
Fulfilling, full-time work can be one of the hardest things for young people to find in our community, which is why STAY's job creation is so important. Not only does this job create a new opportunity here in the mountains, it also allows the STAY Project to better create and promote important opportunities for youth across the region.
"We have plenty of young, skilled people in Appalachia, and great needs for their talents in our communities–I call on other organizations and leaders to be intentional about hiring, training, and fairly compensating our next generation of Appalachians," says Izzy Broomfield, a member of the STAY Project Steering Committee.
The STAY Project is an exciting and diverse regional network of young people working together to create, advocate for, and participate in safe, sustainable, engaging and inclusive communities throughout Appalachia and beyond. Since 2008, the STAY Project has brought over 200 different young Appalachians together at five regional gatherings to help build a brighter future for Appalachian youth.
The first STAY Project Coordinator is Kendall Bilbrey, a 24-year-old Southwest Virginia native and long-time STAY member.
"The STAY Project is entirely comprised of brilliant, hard working young people who not only want to stay in their communities, but are literally creating opportunities for one another." says Kendall. "We realize that the systems we exist in don't work, and it's up to young people to work collectively for the renewed and inclusive Appalachia we need."
Volunteer STAY members have conducted the majority of fundraising for this new position, including generous support from individual donors and foundations who believe in our work and in a bright future for Appalachian youth. STAY hosted their first ever fundraising week this February 7th-14th, and raised almost $300 from our members alone!
To learn more about The STAY Project, visit www.facebook.com/thestayproject, or to support STAY's work with a donation, visit donatenow.networkforgood.org/1417777 and click "STAY".