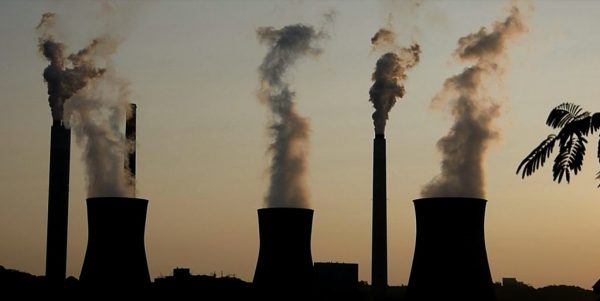 Updates: Our Nation's Biggest Climate Action Is Under Attack. Speak Up to Defend It!
Trump expected to tout coal, Morrisey at Charleston rally
Experts: Coal's decline imminent, with or without Trump's regulatory changes  
What killed coal? Technology and cheaper alternatives
Trump's "Affordable Clean Energy" Plan Won't Save Coal
——-
According to an August 18 New York Times article, Trump's Plan for Coal Emissions: Let Coal States Regulate Them:
The Trump administration next week plans to formally propose a vast overhaul of climate change regulations that would allow individual states to decide how, or even whether, to curb carbon dioxide emissions from coal plants, according to a summary of the plan and details provided by three people who have seen the full proposal…
The proposal, which President Trump is expected to highlight Tuesday at a rally in West Virginia, amounts to the administration's strongest and broadest effort yet to address what the president has long described as a regulatory "war on coal." It would considerably weaken what is known as the Clean Power Plan, former President Barack Obama's signature regulation for cutting planet-warming emissions at coal-fired plants.
A Washington Post article, New Trump power plant plan would release hundreds of millions of tons of CO2 into the air, also from August 18 noted:
President Trump plans this week to unveil a proposal that would empower states to establish emission standards for coal-fired power plants rather than speeding their retirement — a major overhaul of the Obama administration's signature climate policy. The plan, which is projected to release at least 12 times the amount of carbon dioxide into the atmosphere compared with the Obama rule over the next decade, comes as scientists have warned that the world will experience increasingly dire climate effects absent a major cut in carbon emissions.
Trump plans to announce the measure as soon as Tuesday during a visit to West Virginia, according to two administration officials who spoke on the condition of anonymity because the White House was still finalizing details Friday.
The Environmental Protection Agency's own impact analysis, which runs nearly 300 pages, projects that the proposal would make only slight cuts to overall emissions of pollutants — including carbon dioxide, sulfur dioxide and nitrogen oxides — over the next decade. The Obama rule, by contrast, dwarfs those cuts by a factor of more than 12.
Trump's plan is #Sad, #Nuts!
Because pollution does not recognize state boundaries, we cannot leave regulating carbon dioxide emissions and other coal-fired power plant pollution to a state like ours, whose billionaire governor owns coal mines, and whose history shows politicians continually putting the interests of coal corporations above the health and safety of its people, be they coal miners or anyone else.
With all the dire and deadly storms and wildfires we have seen this year, some people who have been in denial about climate change are beginning to face up to what so many others already know: for the sake of humanity's future we have to reduce greenhouse gases. We can't trust West Virginia politicians to do that.
Even if the all the scientists and all the evidence before our very eyes are somehow wrong, the coal industry knows—and coal lobbyists are on the record saying so—all the easily mined coal is gone. Polls have also shown that a majority of Americans, no matter what they believe about climate change, really would love to be getting their energy from renewable energy, especially solar energy.
If President Trump really wants to help West Virginia, he should be making every effort to retrain miners for mine remediation and renewable energy work, instead of pandering to his billionaire buddy Governor Jim Justice and his ilk who people corporate profit ahead of the health and well-being of ordinary people and the planet that sustains us. 
This proposal will be subject to a 60-day comment period, so sharpen your pencils.