Guest B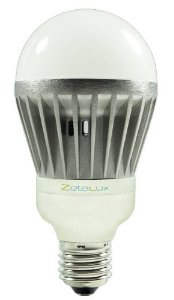 log by Energy Efficient West Virginia
Today the West Virginia Public Service Commission held a hearing to review Appalachian Power's energy efficiency programs for the past year and evaluate their plans for 2014.  Intervening parties include Energy Efficient West Virginia.
Appalachian Power will present a couple new pilot programs and they will continue to run the energy efficiency programs in West Virginia they already offer.  But, without an order from the West Virginia Public Service Commission, our utilities have no incentive to improve on their programs or expand their programs across all electric customer classes.
Our Public Service Commission continues to disregard that energy efficiency programs in surrounding states are stronger than ours – with both achievable and reasonable targets set for energy efficiency. 
Appalachian Power's sister company AEP Ohio offers programs including appliance rebates and appliance recycling. Thousands of kids across Ohio also receive education in school about how to save energy at home. Energy efficiency programs are working in states like Ohio, but our Public Service Commission still isn't convinced of the benefits of helping customers save millions on their electricity bills.
Energy efficiency is the least cost resource that utilities have access to immediately and must be invested in before we make investments in expensive resource generation. Investing in energy efficiency is common sense across the nation,  we deserve the same opportunities in West Virginia.
Please tell the West Virginia Public Service Commission that you support a greater expansion of energy efficiency programs and services provided by Appalachian Power.
Submit your comments to the Public Service Commission now and help your Chairman Commissioner Michael Albert understand just how important energy efficiency is to you, your family, and to our state. When you visit the PSC website link above, follow the directions to comment on a Formal Case, and search by Case Number 13-0462.