Ohio Valley Environmental Coalition
Action Alert


Supporting Organized Voices and
Empowered Communities Since 1987
 

Oct 5, 2020

View / Comment Online
It's fall, y'all! The swelter of summer has come and gone, but easy ways to take action are here to stay:  
Got Pipeline Problems?
OVEC and professors from WVU are collaborating on a research project and want to hear from people that have been affected by pipeline development on or near their property in Ohio, West Virginia and Pennsylvania. Have you been impacted by pipeline development? Click here to complete a survey about your experience.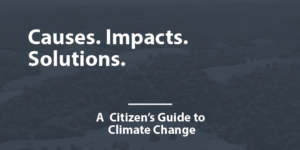 West Virginia vs. Climate Chaos
A group of civic-minded and environmental organizations have teamed up to produce a climate change guide for West Virginians. The 16-page document called "A Citizen's Guide to Climate Change" outlines the causes and impacts of climate change and what can be done about it. Download the free guide here.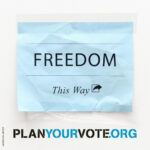 Go Vote, West Virginia!
There are only 28 days left until the General Election on November 3, 2020. Now is the time to plan your vote:
✪ Register to vote by October 13
✪ Request an absentee ballot by October 28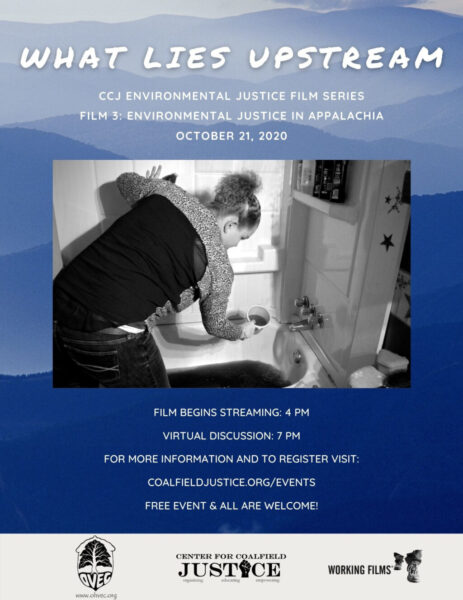 Virtual Move Night: What Lies Upstream
Join us and the Center for Coalfield Justice on October 21 for a virtual screening of "What Lies Upstream," a documentary about the unprecedented loss of clean water for 300,000 Americans as a result of the Elk River chemical spill in 2014.
Following the film screening, there will be a discussion with local leaders in Environmental Justice communities and a chance to connect with each other online!
 
Connect with us on Facebook, Twitter and Instagram for more
information about upcoming events.