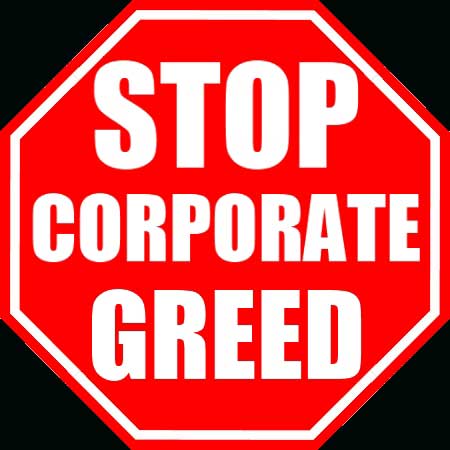 The May 20 rally at the FirstEnergy shareholder meeting in Morgantown, WV, included union members from the Utility Workers Union of America, the International Brotherhood of Electrical Workers, the United Mine Workers of America (UMWA) and others protesting over contract negotiations and CEO pay. Also rallying were Sierra Club members, Energy Efficient West Virginia and myself, as an OVEC representative, all protesting over the proposed Harrison Power Plant rip-off for West Virginia ratepayers.
This amazing direct action got me thinking about all of the other opportunities for solidarity between organized labor and the environmental movement and how we can both unite to oppose corporate greed.
One such opportunity and example of corporate bad actors is Caterpillar, Inc. West Virginia knows this company through its local dealers, Whayne Supply Company and Cecil I. Walker Machinery Company. These manufactures of the equipment that is being used to destroy our mountains are ardent supporters of the public relations group Friends of Coal.
Well, it turns out that Caterpillar has found ways to anger citizens across the world on other issues as well. Whether it's due to their manufacturing of the machines that the U.S. government supplied to Israel,  machines that were used in Palestine to destroy homes and that killed American Rachel Corrie, or Caterpillar's rampant union busting of American workers, social justice advocates of all stripes seem to agree that Caterpillar is prime example of corporate malfeasance and greed. Their union busting should come as no surprise to those of us in Appalachia, as their allies in the Friends of Coal are also in the business of attacking organized labor.
So, we need to get past the recent trend of allowing these corporate bosses to pit labor and environmentalist against one another, as traditionally we have been allies. Click here, here, here and here for examples of our past activities together.
Gar Alperovitz states in his latest book, What Then Must We Do?, "The UAW [united Auto Workers] hosted an important early conference on water quality issues and subsequently fought for the banning of DDT and even advocated for tougher automobile emissions standards…in general labor unions were essential to the election of many of the liberals who voted for environmental legislation. Senator Gaylord Nelson, the founder of Earth Day, for example, had initially worked as a labor lawyer and always relied on unions for political support."  (pg. 14).
In Appalachia, unions were at the forefront of the fight for black lung legislation, protecting the health of those who worked in the mines. We need the UMWA now more than ever to pick up the fight for the health of others currently living in the coalfields.  A recent op-ed in the Charleston Gazette by OVEC member and retired UMWA miner Terry Steele perfectly sums up the current situation and the problems that it brings for both of our movements.
It is essential that we seek out greater opportunities for solidarity and support, to unify our struggles and build power for common cause and for the benefit of all the people of West Virginia.