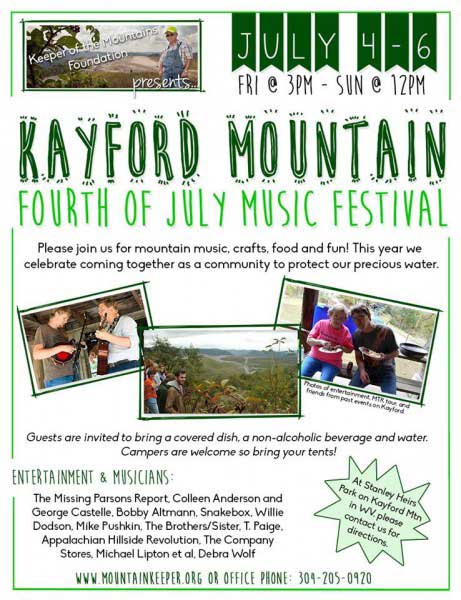 Keeper of the Mountains Foundation invites you to join them on Kayford Mountain for a solar-powered weekend of music and fund. Celebrate our Community and our Water!
Musical guests include Colleen Anderson and George Castelle, The Company Stores, Appalachian Hillside Revolution, Willie Dodson, Debra Wolf, The Missing Parsons Report, T. Paige Dalporto and more.
Guests are encouraged to bring a covered dish and beverages.
Appalachian artisans and vendors are welcome. Please contact Elise at elise@mountainkeeper.org or 304-205-0920 for more information.