Ohio Valley Environmental Coalition
Action Alert


Supporting Organized Voices and
Empowered Communities Since 1987
 

Jan 17, 2020

View / Comment Online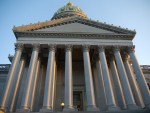 The Session Beckons
Your participation will be needed as the 2020 WV Legislative Session is off and running. During the session we are in frequent communication with the West Virginia Environmental Council, West Virginia Citizens for Clean Elections and other progressive allied groups. Please be certain you are subscribed to E-Council and WVCCE action alerts!
Here's one of the first action alerts of the session: Say No to Removing Regulations of Tanks Near Drinking Water Intakes
You can find contact information for your Delegates here and your Senators here. Track legislation here and also see the Bulletin Board for updates.
You can watch live proceedings here.
Check for news updates on the Charleston-Gazette Mail's Politics and Legislative Session pages. 
WV Public Broadcasting airs The Legislature Today on weeknights at 
6 p.m. and 11 p.m. – WVPB (main channel)
6 p.m. on WVPB's social media channels and its website.
7 p.m. and the next day at 6 a.m. on The West Virginia Channel
The Legislature Today can also be heard at 6 p.m. weeknights on WVPB's statewide radio network.
---
Appalachian Storage and Trading Hub/Petrochemical Complex (ASH)
Did you see this news?:
Hanshaw pushes a new W.Va.-led investment fund to reopen door to China deal and more
House Speaker Roger Hanshaw introduced HB4001 on the first day of the legislative session. The bill is framed as a vehicle for kick-starting investment in the state. However, as MetroNews reports, the bill is "aimed at renewing confidence in the China deal." DeSmog blog reports that in 2017, "China and West Virginia signed an $83.7 billion dollar, 20-year agreement to build a massive petrochemical hub." The MOU (memorandum of understanding) signed for the "China deal" has never seen the light of day, not that we haven't been working with our allies to try to information on that deal, as well as another scheme to allow a $1.9 billion U.S. federal loan guarantee to help build a component of ASH.
The federal loan is stalled out for now, and the China deal hasn't moved anywhere recently, at least as far as the public knows, hence HB4001. This bill appears to involve taxpayer money in a scheme for private gain—for out-of-country corporations!
Needless to say, we will attempt to monitor this bill during the session.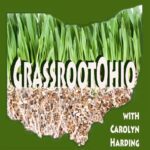 For more background on ASH, please tune in today at 5 p.m. to GrassRoot Ohio Radio to hear a segment titled "PlasticPetroChem Invasion" featuring OVEC volunteer Dr. Randi Pokladnik and OVEC staff member Dustin White. You can listen live at WGRN.org and you this episode will be archived on Soundcloud here.  
Also see these recent news articles that quote OVEC volunteers and staff:
What the petrochemical buildout along the Ohio River means for regional communities and beyond
Ever hear of a nurdle? This new form of pollution could be coming to the Ohio River 
C&EN's World Chemical Outlook 2020; (scroll to) Petrochemical buildup will face increased opposition
---
Upcoming Events
Tomorrow, January 18: Rally for the River in Bellaire, OH, led by Concerned Ohio River Residents 
Tomorrow, January 18: Special Screening of the Story of Plastic, a seething expose uncovering the ugly truth behind the current global plastic pollution crisis. Interviews with experts and activists and never-before-filmed scenes reveal the disastrous consequences of the flood of plastic smothering ecosystems and poisoning communities around the world—and the global movement rising up in response.
The screening, hosted by the Concerned Ohio River Residents, takes place in Moundsville, WV. A post-film panel discussion includes Dr. Randi Pokladnik who will talk about the impacts of plastic and petrochemicals on health and one of the ASH-related cracker plant's impact on the Ohio River.
January 20: Martin Luther King Jr. March and Program in Huntington
January 21: MU's 19th Amendment Centennial Kick-Off: One Woman, One Vote: The Long Road to Ratification
January 24: Radioactive Risks Posed by Oil and Gas Industry w/ Justin Nobel, at the Ohio University Eastern in Belmont County, Ohio. Also see: National Geographic writer coming to Belmont County. Justin Nobel was in extensive contact with Bill Hughes prior to Bill's death. 
January 27: Ohio River Basin Focus Group in Pittsburgh, PA
January 28: West Virginia Environmental Council's E-Day! Stop the OVEC table. If you'd like to volunteer to help out at our table, email info@ohvec.org. Later, come by the Empty Glass for the E-Day Green Jam.