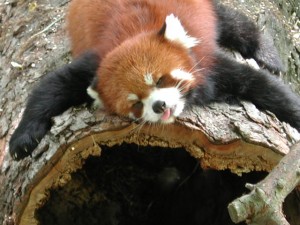 We know we've got to work smarter than ever in 2017 and coming years, to resist forces that would trample the last few decades of slow progress the nation has made on protecting clean water, clean air, healthy communities, and civil rights.
We also know that if we want to stay active and effective as we work on protecting progressive values and issues, from defending the environment and climate, to combating racism and xenophobia, we need to take time to celebrate accomplishments and have some fun in one another's company.
Please save the date now for some of that fun and celebrating. Starting at 6 p.m. on April 28, OVEC will celebrate our 20th Treehuggers' Ball and our 30th anniversary in one big bash at the V Club in Huntington. And you may want to start polishing up those dancing shoes now…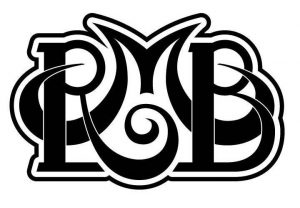 The nationally traveling, Cincinnati-based trash-grass unit, Rumpke Mountain Boys, will headline the evening.
Save the date for a fun night of fellowship, food, and music indoors and out. at the V Club that will be topped off with a rousing set of punk-infused bluegrass from Rumpke Mountain Boys, a band of mountain-loving kindred spirits, who will be playing at the Treehuggers' Ball-Birthday Bash, before they hit a ton of major festivals this summer like the Northwest String Summit in Oregon, Dark Star Jubilee in Columbus, the John Hartford Memorial Festival in Indiana, and the PBS national show taping of Bluegrass Underground at the Cumberland Caverns in Tennessee.
If you want to help plan this event, or if you have items or services to donate for the evening's silent auction, e-mail info@ohvec.org. Stay tuned for more announcements as OVEC's Treehuggers' Ball-Birthday Bash takes shape.
Sages know you have to take time to rest and play:
There is a pervasive form of contemporary violence to which the idealist most easily succumbs: activism and overwork. The rush and pressure of modern life are a form, perhaps the most common form, of its innate violence. To allow oneself to be carried away by a multitude of conflicting concerns, to surrender to too many demands, to commit oneself to too many projects, to want to help everyone in everything, is to succumb to violence. The frenzy of our activism neutralizes our work for peace. It destroys our own inner capacity for peace. It destroys the fruitfulness of our own work, because it kills the root of inner wisdom which makes work fruitful.
            ― Thomas Merton, Conjectures of a Guilty Bystander