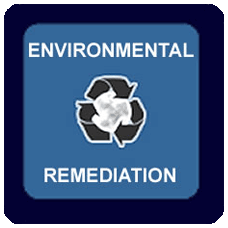 Registration is now open for the Quality Environmental Jobs Initiative, which provides courses in environmental remediation. The training program is free of charge and open to the general public. Laid-off coal miners, veterans and unemployed young adults are especially encouraged to apply.
The first set of courses begin October 26 at the West Edge Factory, 1040 Vernon Street, in the Westmoreland Neighborhood of Huntington, WV. Over the course of three weeks, participants will receive Hazardous Waste Operations and Emergency Response (HAZWOPER) training, as well as training in asbestos abatement, lead abatement, and health and safety.
Registration for the October classes must be received by October 20 and can be made online here. 
The second offering of five courses will begin in January 2016 and will be taught over five consecutive weeks for an intensive immersion into the environmental field.
Graduates of the Quality Environmental Jobs Initiative will gain a working knowledge of job related environmental issues and the opportunity to earn professional certifications in a variety of environmental fields such as: HAZWOPER, asbestos abatement, lead abatement, mold remediation, and meth-lab clean up. Additional services will include: professional skills development, life-skills counseling, and job placement services. Importantly, the program involves close collaboration with more than 12 private sector partners and multiple employers across the state.


The Quality Environmental Jobs Initiative is a project of the non-profit Coalfield Development Corporation and the Center for Environmental, Geotechnical, and Applied Sciences (CEGAS) at Marshall University, and is funded through an Environmental Workforce Development and Job Training grant from the U.S. EPA.
"This is a great opportunity for hardworking West Virginians to gain valuable skill-sets and credentials for the modern workforce that can lead to good paying jobs," says CEGAS Director Dr. Tony Szwilski.
Coalfield Director Brandon Dennison notes, "These are jobs that help take liabilities such as environmentally damaged properties or vacant buildings and convert them into community assets. When coupled with our counseling and job placement services, this program will truly provide an opportunity to change lives for the better. I highly encourage anybody looking to improve their skills, to do important work for their community, and find gainful employment to get in touch with us."
Dennison adds, "Environmentally impacted employment sectors are becoming crucial to a more diversified job readiness strategy for our state. This program will help to ensure that the communities within southern West Virginia's coalfields reap the economic benefits derived from these remediation activities."'
OVEC is excited to be a partner in the Quality Environmental Jobs Initiative, along with WV Region 2 Workforce Investment Board, Wayne County Economic Development Authority, Southern WV Community Action Council, Veterans Employment Council and several other environmental and community-based organizations.
The initiative's hands-on training sessions primarily take place  at a former brownfields site previously known as the Corbin Clothing Factory in Huntington, which closed in the 1990s. Coalfield Development Corporation now owns the building which they redeveloped and rebranded as the West Edge Factory through a partnership with the Wayne County Economic Development Authority, the City of Huntington, and the WV Department of Environmental Protection's Division of Land Restoration and its EPA Brownfield Assessment Grant. The structure now contains a warehouse, workshop, office space, and a large training facility.