Re: Nine-county water-use ban due to Freedom Industries chemical spill into the Elk River
Statement from Janet Keating, executive director of the Huntington, W.Va.-based Ohio Valley Environmental Coalition:
The Ohio Valley Environmental Coalition (OVEC) extends its concern to people and communities impacted by yesterday's release of 4-methylcyclohexane methanol. More than a day and a half after people first noticed the odor that alerted officials to the leak, the smell still lingers near downtown Charleston, though, due to health-department-ordered shutdown of restaurants, there are few people downtown.
There appear to be more questions than answers surrounding this event, especially regarding potential health concerns.
For more than 24 hours, West Virginia American Water Company customers in nine counties have not been able to use their water, except to flush toilets.
This scary and broad-scale emergency focuses our thoughts on the vulnerability of our water supply, especially as it relates to energy development.  We hope our state leaders realize that clean water can not be taken for granted and needs to be actively protected. Water is not only vital to all life, but also necessary for a fully functioning economy.
With many shuttered restaurants and other businesses across the nine-county area, undoubtedly West Virginia's economy has taken a hit and our citizens have been inconvenienced as they have searched out clean, potable water.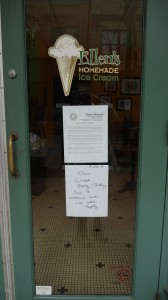 We will continue to monitor this serious situation and invite citizens to express their concerns to all elected leaders about the need to protect our precious and vital water resources.