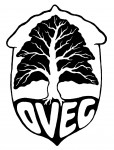 Position Filled
Long-time OVEC Executive Director Janet Keating will retire this fall. Our board of directors has formed an ED Search Committee and they are now taking applications.
From the Search Committee:
The Ohio Valley Environment Coalition (OVEC) seeks a dynamic Executive Director to coordinate initiatives with the goal of improving and preserving the environment and communities through education, organizing, coalition building, leadership development, strategic litigation and media outreach. We seek a highly motivated self-starter who is equally comfortable in board rooms and on mountain tops. The ideal candidate will have strong ties to Appalachia and a passion for environmental justice.
Since OVEC began in 1987, we've fought for environmental justice. We believe social change happens when ordinary citizens, working together, feel powerful and see themselves as agents of change.   
OVEC offers a generous salary and benefits package based on experience. OVEC is an equal opportunity employer. People of color, women and LGBTQ applicants are strongly encouraged to apply.
For more information about this opportunity, please see the full job description below.
Send a resume and cover letter by June 1, 2016  (updated to June 30th, 2016) describing why you are best suited for this position.
You can reach the OVEC Search Committee by email at ovec.personnel@gmail.com, by fax at 304-522-4079 (call first), or by snail-mail at:
OVEC
Search Committee
PO Box 6753
Huntington, WV 25773
Please share this exciting opportunity with your networks.  Thank you!