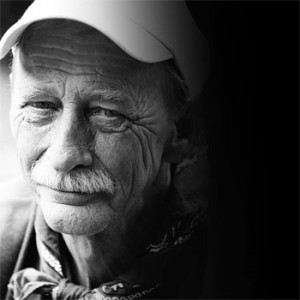 We extend our heartfelt sympathies to Wendy Johnston and her family, including her extended family of mountain defenders, on the passing of Wendy's father Sid Moye.
Sid passed away on January 29 at his happy home, surrounded by his family and dear friends, just as he wished. His funeral services were held February 1 in Princeton, WV.
Sid spent the past five years of his life tirelessly working to save the mountains and communities of Appalachia from mountaintop removal mining. Sid was a speaker for the Keeper of the Mountains Foundation and a member of Mountain Justice. His passion was homesteading and teaching others to live self-sufficiently and to be good stewards of this earth. Sid preserved his home, Mountain Valley Farm, in a land trust in order to protect the property as a sustainable farm and education center in perpetuity.
The family requests that memorial donations be sent to the Keeper of the Mountains Foundation, 179 Summers St., Suite 234, Charleston, WV, 25301 or Mountain Justice, P.O. Box 303 Naoma, WV, 25140.