Denial of the scientific facts concerning global warming contributes to the lack of sound public policy to prevent and prepare for climate change disaster. Climate change denial helps explain why global warming never makes one of the top five issues voters care about. Denial of the reality of human-caused climate change is a wedge issue used to divide the electorate. Denial is a major reason the U.S doesn't have a climate protection act, as is dysfunctional government.
Our federal government has become so polarized and inefficient over the past few decades that it can no longer pass landmark legislation that passed in the 1960s and 1970s, such as the Clean Water and Air Acts, the Civil Rights Act, as well as Medicare and Medicaid. This has happened due to a tidal wave of corporate money pouring into our political process, and a significant increase in party identity or tribalism. To his credit Senator Manchin (and a few of his colleagues) frequently crosses party lines. Also, a few Republicans, such as John McCain, will ignore party tribalism for the greater good. I fear that tribalism and the flood of corporate money will prevent the passage of essential climate change legislation until after it is too late to prevent catastrophic damage to earth and human civilization.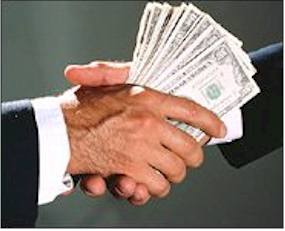 I have some firsthand experience with this dysfunctional government.  Fifteen years ago as a volunteer with the West Virginia Citizen Action Group I researched the environmental benefits of a West Virginia container law.  A container law not only would give consumers a ten cent deposit for cans, plastic and glass bottles, but it would also conserve energy and reduce our solid waste stream significantly.  Well, a West Virginia and a national container law would impact beverage corporation profits, so our dysfunctional government will not allow passage of such a bill, despite public support. 
Between 2007 and 2009, I was a part-time volunteer for the Ohio Valley Environmental Coalition.  During those years I was involved with climate change solutions advocacy.  This included writing, public presentations, media outreach, and some lobbying.  Well, rinse and repeat. Coal, oil and natural gas corporations are extremely wealthy and they sure don't want renewable energy spoiling their party.  So, West Virginia and U.S. government officials, who are essentially fossil fuel corporation employees, block passage of climate change legislation, despite public support. 
One more example should make the point about how dysfunctional our government is. Gun suicides and homicides account for something like 30,000 deaths a year in the U.S. There is a great deal of support for sensible gun laws, but gun corporations and our dysfunctional government continue to block laws that could help curb gun violence. 
Tried and true tools (such as direct actions like demonstrations, social networking, the ballot box, and the court system) which made up the process model or road map used by environmentalists in the 20th century are obviously not as effective now.  A 21st century process model or roadmap is necessary if there is any hope for getting earth's climate back to closer to what it was in preindustrial times.
Our new tools for demanding change must not rely on us persuading our government, whose policies are too easily reversed or repealed, as we have since Trump took office.  The necessary U.S. and global greenhouse gas emissions reductions must be accomplished somehow through a corporate or free enterprise model to work in this century. The courts will be much less effective for winning environmental cases if Donald Trump gets six more years in office.  He is now packing federal courts with conservative judges who are not very sympathetic to giving favorable outcomes to cases dealing with climate change. When Trump's latest Supreme Court nominee is confirmed, and as he packs the lower courts with conservatives, environmental groups' lawsuits will be less effective.
Wondrous human accomplishments were achieved outside of government involvement in past centuries. Think of the invention of the printing press, the light bulb, and the microscope, and so much more.
I'll just bet greenhouse gas (GHG) emission reduction will ultimately be achieved outside of government intervention. Our country has already made progress in reducing greenhouse gas emissions without a climate law enacted.
There is even more good news on the horizon. Information technology corporations such as Microsoft, Apple and Google are becoming almost as wealthy and powerful as the fossil fuel corporations. The folks who built and work for those corporations are still fairly young and they have different visions for our planet's future than today's coal and oil barons. So, they'll buy a little different sort of politician in the near future.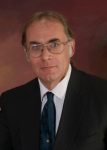 Mel Tyree is a retired geologist; he worked as an environmental consultant (conducting investigations of hazardous waste sites) and as a geologist for the West Virginia Department of Environmental Protection.