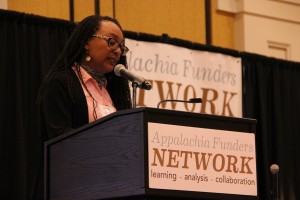 The newly established Energy and Natural Resources Working Group (ENRWG) of the Appalachia Funders Network (AFN) seeks a consultant to enable successful collaboration among the member organizations by providing leadership, content expertise, and facilitation in support of our shared vision. The consultant will have access to administrative support to schedule calls, take notes during calls, and distribute documents and other information to the members.
Independent consultants, non-profit organizations, or for-profit consulting firms are eligible for this contract.
To apply, please email a letter of interest detailing your most relevant experience, and attach a resume for the individual who will have primary responsibility for executing this contract to Phoebe Scarborough at ps@nyct-cfi.org by close of business on Friday, April 6.
The consultant, working in concert with the co-chairs and membership, will help:
develop a Strategic Roadmap for Collaboration that identifies priorities, assesses the feasibility of proposed collaborative actions, and builds on what has already been accomplished;
create detailed 12-month action plans for collaborative efforts with metrics for measuring progress and impact;
develop and maintain a regularly updated list of potential opportunities for collaboration; and
coordinate timely responses to these opportunities.
Learn more about the scope of the consultant's work here.
The current budget will support approximately 8 – 12 hours per week from April 19 – December 31, 2016 at $50/hour.
The AFN is a group of more than 80 national, regional, and local grantmakers who work together to accelerate the transition to a more equitable, sustainable and dynamic regional economy based on the unique assets, culture, and history of Central Appalachia (defined as the Appalachian counties of Ohio, Kentucky, Tennessee, Virginia, West Virginia, and North Carolina).
To facilitate collaboration and coordination around energy and natural resources issues within AFN and across the region, the ENRWG will strive to meet several goals which are outlined here.