Who We Are
OVEC (the Ohio Valley Environmental Coalition) formed in 1987 to stop a toxic waste dump/incinerator proposed for a low-income community near Huntington, WV. We won that campaign. By supporting organized voices and empowered communities, we've been winning environmental and social justice campaigns ever since. Our members and volunteers are crucial to our work. Join OVEC!
Check It Out!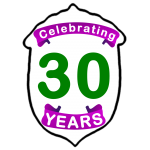 Help OVEC celebrate our 30th birthday! Join us October 7 for the anniversary edition of our annual picnic for members and supporters. Details
here
.
Featured Events
September 27-29: Partnerships Across the Ohio River Basin: ORBCRE Symposium 2017 Hosted by Marshall University. Details here.