Featured Events
July 31:
5 p.m.
OVEC member and invited guest picnic
in Coonskin Park, Charleston. Door prizes! E-mail info@ohvec.org for details or, if you are an OVEC member, you should have received our mailing.
---
August 1: 12:00pm Citizens Climate Lobby Meeting at the Cabell County Public Library.  For more information on Citizens Climate Lobby visit: www.citizensclimatelobby.org
---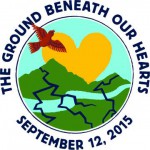 Sept. 12: The Ground Beneath Our Hearts, a worldwide celebration of our love for the beauty of our homes and heritage in places damaged by extractive industries.
Featured Petitions
---
PBS To The Contrary Segment on Mountaintop Removal
with OVEC's Executive Director Janet Keating and a former OVEC staffer
Note: OVEC is in the process of morphing our website to a new design. For a while pages may appear either in the new or old design, depending on whether they have been updated. Please pardon any inconvenience…