Ohio Valley Environmental Coalition
Action Alert


Supporting Organized Voices and
Empowered Communities Since 1987
 

Feb 2, 2021

View / Comment Online
The first month of 2021 lasted a whole year, so here at OVEC we're ready to focus on February and all that we can accomplish for Appalachia together.
First and foremost, if you're in West Virginia and are medically able, visit this site to sign up for the Covid-19 vaccine. If you're not as Wild and Wonderful as we are, keep an eye on your local and state health agencies for state-by-state updates — and stay safe out there, y'all.
Last Call to Take This Action, Y'all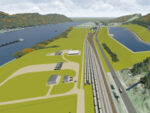 February 6 is the last call for OVEC and CORR's Mountaineer Storage Facility letter writing campaign. Follow this link to tell the Ohio Department of Natural Resources that storing natural gas liquids in caverns along the Ohio River is a bad idea that unnecessarily endangers the sole source of drinking water for thousands of Appalachians.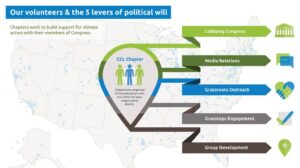 Go With the F.L.O.W.
Also on February 6 at 10 a.m. is the Citizens' Climate Lobby West Virginia's F.L.O.W. Workshop. Learn about the Five Levers of (political) Will to help you engage in democracy more directly as befitting your skills and interests, and keep an eye out for OVEC's Sarah Carballo, who's hosting the media portion.
Democracy in Action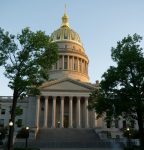 The 60-day West Virginia State Legislative Session begins on February 10. We work in coalition with the West Virginia Environmental Council and West Virginia Citizens for Clean Elections so please make sure you are on their action alerts for up-to-the-minute news, and keep an eye on the legislators yourself at this link.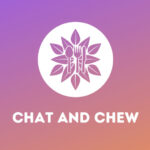 Chat & Chew
Spend your lunch break with OVEC project coordinator Dustin White every other Wednesday at noon. We'll be talking environmental news and catching up — join us at on Facebook. No agenda and no judgement, just folks.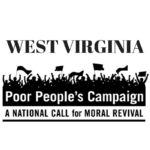 $15 and a Union
The Poor Peoples' Campaign kicked off a new season of Moral Mondays on February 1 by highlighting West Virginia voices in the fight for livable wages and strengthening unions. Keep an eye on the West Virginia chapter's Facebook for upcoming Moral Mondays, and use this tool to give Senators Schumer and McConnell, as well as our own Joe Manchin, a call in favor of a livable minimum wage for all workers.
Stay safe and stay tuned!
– OVEC