Ohio Valley Environmental Coalition
Action Alert


Supporting Organized Voices and
Empowered Communities Since 1987
 

Dec 9, 2020

View / Comment Online
As we all navigate this unique time and the close of 2020, we here at OVEC hope you're having a cozy, restful, and safe season. Celebrate empowerment and the environment by joining your voice with others in any of these easy actions:
URGENT (12/9): Maintain Healthy Water Quality Standards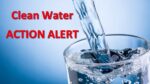 Thanks to our friends at West Virginia Rivers Coalition for this e-action: In preparation for the 2021 WV Legislative Session, the Legislative Rule Making Committee will meet on Wednesday, 12/9, and water quality standards are on the agenda. It is extremely important that members of the Legislative Rule Making Committee hear from you before they meet. Tell members of the committee that you oppose any weakening of water quality standards by signing this petition.
OVEC and WV Interfaith Power and Light hope to influence decision makers to prioritize human health over corporate profits, and stop plans for construction of the PTTG Belmont County cracker plant, which would emit harmful particulates and gasses that would negatively effect air quality, and would also exacerbate global warming. Please join them in sending your letter today by following this link.
Help Biden Become a #PlasticFreePresident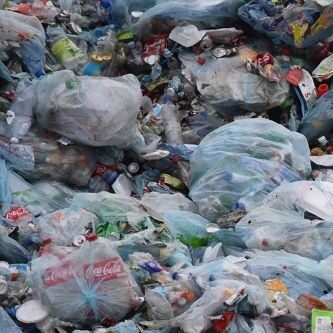 Plastic pollution kills. It poisons our air and water, and gets into our bodies. Wildlife ingests it and gets tangled in it. We are facing a plastic pollution crisis. Plastic is an environmental nightmare from production to disposal.  The solution to plastic pollution is clear: we must stop producing more plastic and transform our throwaway economy to a regenerative one. Please take just a couple of minutes to watch this video featuring some inspiring organizers from across the country, including OVEC organizer Alex Cole.  Then please sign this petition asking president-elect Biden to take meaningful action on plastics?
WV Poet Laureate and dear friend Marc Harshman crafted a beautiful letter to encourage you to support OVEC with a donation, or with the gift of your time. "We are living in interesting times, but that doesn't mean they have to be cursed times; they can also present an opportunity for positive change. For more than 30 years, OVEC has been working to make life better in numerous ways. And, whether or not OVEC has won on a particular issue, it has been in the thick of the fight and has always reliably and forcefully borne witness. We desperately need this articulate, intelligent, and passionate organization to continue witnessing, raising awareness of the threats assailing our environment and communities, and calling people to action." Heed Marc's call by donating here.
In Closing…

OVEC Executive Director Vivian Stockman writes: "These word clouds reflect some of OVEC staff's feelings about 2020 and some of our hopes and concerns for the New Year. We know most of you will share many of these reflections, a bewildering mix of despair and possibility. As we move into 2021 we allow ourselves the space to mourn, and even despair at times, because of the scope of the work that our society needs. Still, we have more space in our hearts for renewed hope, determination and vigor to improve those things within our control. We can and will make a difference. Together we grow."
Connect with us on Facebook, Twitter and Instagram for more
information about upcoming events.