Ohio Valley Environmental Coalition
Action Alert


Supporting Organized Voices and
Empowered Communities Since 1987
 

Oct 14, 2020

View / Comment Online
Can you help us with an easy action today?
Local faith leaders are working together to oppose petrochemical development in the Ohio River Valley. It's a well-known fact that chemical manufacturing facilities, such as the proposed ethane cracker plant in Belmont, OH, pollute our air, land, and water, and harm our communities. But did you know that emissions from these facilities also contribute to global climate change?
But we have an opportunity to make a difference. Today, we are co-hosting an event with WV Interfaith Power & Light and Concerned Ohio River Residents to support local faith leaders who are standing in opposition to the industry.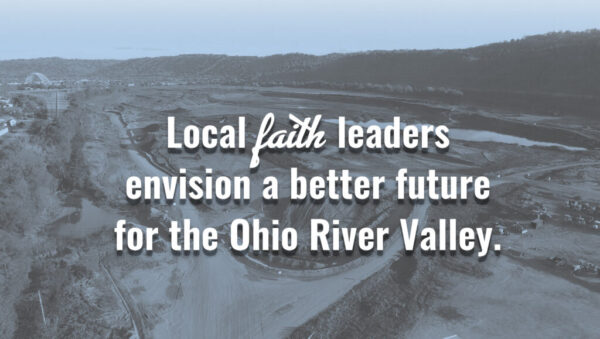 Join us today at 4 p.m. to learn more about what they're doing to make a difference. Can't make it to the event? It's easy to support their message by sending a letter to your representatives.
Click here to learn more or register to attend the virtual session.