Ohio Valley Environmental Coalition
Action Alert


Supporting Organized Voices and
Empowered Communities Since 1987
 

Apr 15, 2021

View / Comment Online
Earth Week is coming up. If you live in the Huntington area, we've got some hands-on activities you can join in to show Mama Earth your love. And, of course, you can show some love by taking the online actions below, no matter where on this wondrous globe you live. Check 'em out.
Make Huntington Shine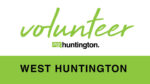 Join #MyHuntington to help clean-up Huntington with the annual Make Huntington Shine event on April 22 at 5:30 p.m.We will be cleaning up litter around the gazebo and along the streets/alleys around the OVEC office. Gloves, litter sticks, and bags will be provided. Meet at the gazebo on 14th Street West.
Huntington Earth Day Clean Up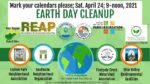 On April 24 at 9:00 a.m. organizations and neighbors will be working together to clean up along four miles of Fourpole Creek. Visit this link to find the meeting place closest to you, and help the Enslow Park and Southside Neighborhood Associations, the Fourpole Creek Watershed Association, and OVEC celebrate our home by helping out!
Understanding Microplastics in the Ohio River Basin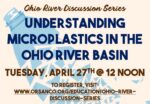 The Ohio River Discussion Series continues with this event on April 27 from 12:00 – 1:00 p.m. Register here for the event, during which Souhail Al-Abed, Ph.D., USEPA will present "General Perspectives on Detecting and Characterizing Microplastics in Urban Watersheds" and Sherri "Sam" Mason, Ph.D., Penn State Behrend will present "The Perils of Plastic: Human Impacts and Solutions." 
Virtual "Informal" Conference re: MTR Permit in Raleigh County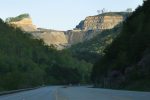 On April 28 at 4:00 p.m. the West Virginia Department of Environmental Protection Division of Mining and Reclamation will hold an informal conference to allow comments from those people having an interest which is or may be adversely affected by the Republic Energy, LLC Surface Mine Application Permit No. S300208, Renewal #2, located south of Clear Creek in Clear Fork District of Raleigh County. Register here for the conference, and contact OVEC with any questions.
To President Biden from West Virginians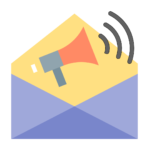 Sign on to this letter, written in response to one sent by Joe Manchin on February 9, 2021, in which he urged the continued building of pipelines for fossil fuels, citing safety, energy security and jobs as reasons for his support of pipelines. We are West Virginia residents, and we are speaking up because, in this, Joe Manchin does not represent us.
No NGL Storage Next To The Ohio River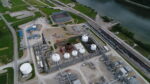 You helped us send more than one thousand letters the Ohio Department of Natural Resources about Powhatan Salt Company's permit applications to begin constructing the Mountaineer NGL storage facility, which would store flammable, highly explosive natural gas liquids in salt caverns next to the Ohio River. Despite overwhelming public concern and glaring technical deficiencies in the company's application, on March 11, 2021, the ODNR issued a draft permit to Powhatan Salt Company. Sign this letter to tell the ODNR no natural gas liquids next to the Ohio River.