–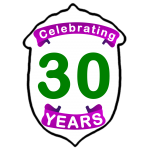 Join us for the 30th anniversary edition of our annual picnic for members and supporters, this time at Shelter #4 in the Barboursville Park, Co. Rd 31/6, Barboursville, WV, 25504.
Come out for family friendly fun! Our picnic shelter will be available all day. There's a playground, swings, and a climbing and bouncing bridge.
There's also tennis, volleyball, basketball, and lake fishing.
Here's the day's line-up:
12:00 p.m.  Free Lunch
1:30   p.m.  Annual Awards Ceremony
2:30   p.m.   Bike Ride
Live music, too! 
Please bring your own equipment for outdoor activities. 
To reduce waste, please bring reusable dinnerware. 
Need more info? Call 304-522-0246.
Please note the 5K/10K race has been cancelled.
And do check out our $30 for 30 campaign here.