–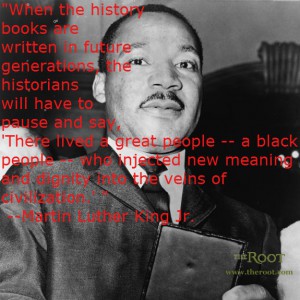 Join the event and spread the word on Facebook, here. 
The Huntington-Cabell NAACP invites you to the annual Martin Luther King Jr. Day March and Program.
OVEC traditionally joins the march; we hope you will join us.
The march forms at 4:00 p.m. at Elm Street and 9th Avenue in front of the 16th Street Baptist Church. 
The march will begin at 4:30 p.m., proceeding up 9th Avenue to 19th Street, left to 8th Avenue down to Hal Greer Boulevard, under the overpass to 5th Avenue and east to the Joan C. Edwards Performing Arts Center. 
A trolley will be available for those who cannot walk.
The program is scheduled to begin at 5:15 p.m. Refreshments will be served in the Arts Center Lobby following the program.