–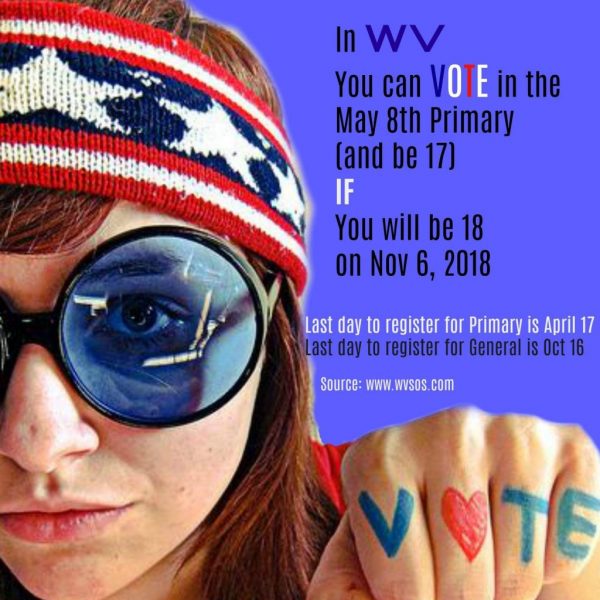 To vote in the May 8 primary election, you must be registered by April 17.
WV VOTER REGISTRATION QUALIFICATIONS
Registration Deadline: You may register at any time. However, to be eligible to vote in a specific election, you must register 21 days before that election.
Age: At least 17 years old, and 18 before the next General Election.
Citizenship: Must be a United States citizen
Residency: Must be a resident of West Virginia and the county where you register
Mental Competency: Not been judged incompetent by a court of competent jurisdiction
Felony Convictions: Not currently under conviction, probation, or parole for a felony, election bribery or treason
OBTAINING A VOTER REGISTRATION FORM
Online: Online registration
In person: You may register to vote at your County Clerks office
By mail/ in writing: Request an application from your County Clerk or download the mail-in application form and return it completed to your county clerk's office.
VERIFYING YOUR VOTER REGISTRATION STATUS
Online: West Virginia Voter Registration Verification