–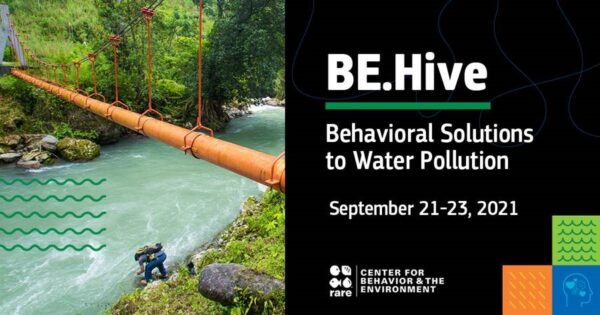 A message from Rare, an international NGO based just outside D.C. that specializes in social change for the environment:
On September 21-23, Rare is hosting a virtual event called BE.Hive (BE is for Behavior & Environment) and it will focus on behavioral solutions to water pollution. The event brings together a wide-range of speakers and presenters–behavioral scientists, environmental advocates, youth activists, athletes, artists and more–to explore how insights from the science of human behavior can help reduce and prevent water pollution.
The event is spread over three days, with sessions running two hours each day.
The event is all-virtual so you can join from anywhere. Here is a link where you can register.