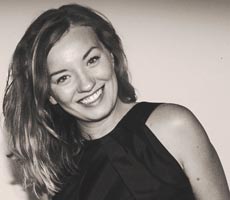 Contact Keena at 304-522-0246 or keena@ohvec.org
Volunteer Opportunities
Keena Mullins, Outreach Coordinator: Keena's educational background is in biology. She was raised in central Appalachia, in the heart of the coalfields of Southwest Virginia. She's seen first-hand what happens to a community when it's no longer profitable for the coal industry to keep the mines open. Regardless of what caused the decline of coal, Keena hasn't met anyone who thinks the coal industry's practice of packing up shop while leaving behind messes and unemployment and retirees without benefits is anything but criminal. 
Keena believes our legislators let us down when they didn't insist on a diversified economy and prepare for the inevitable decline of the extraction of a limited natural resource from our mountains. Now we have crippling unemployment, water that has been contaminated, limited access to infrastructure to support those struggling with addiction or mental illness, and politicians who are still being bought and sold in the public blind-spot leaving many of us disenfranchised and underrepresented.
Keena says, "What we're left with is a shared set of struggles and the opportunity to join together, empower each other, and prevent the second wave of boom/bust, extraction-based economics in Appalachia."
That's why she's excited to be OVEC's outreach coordinator. She wants to meet with any interested OVEC members or potential members, to get to know you and what your interests are, how you want to plug into our efforts to make our region a better place. Contact her today! You can find her in the OVEC office most Tuesdays and Thursdays until 2 p.m., or by appointment. Reach her at 304-522-0246 or keena@ohvec.org.